DENNIS BROWN TRIBUTE NIGHT ( PART 2)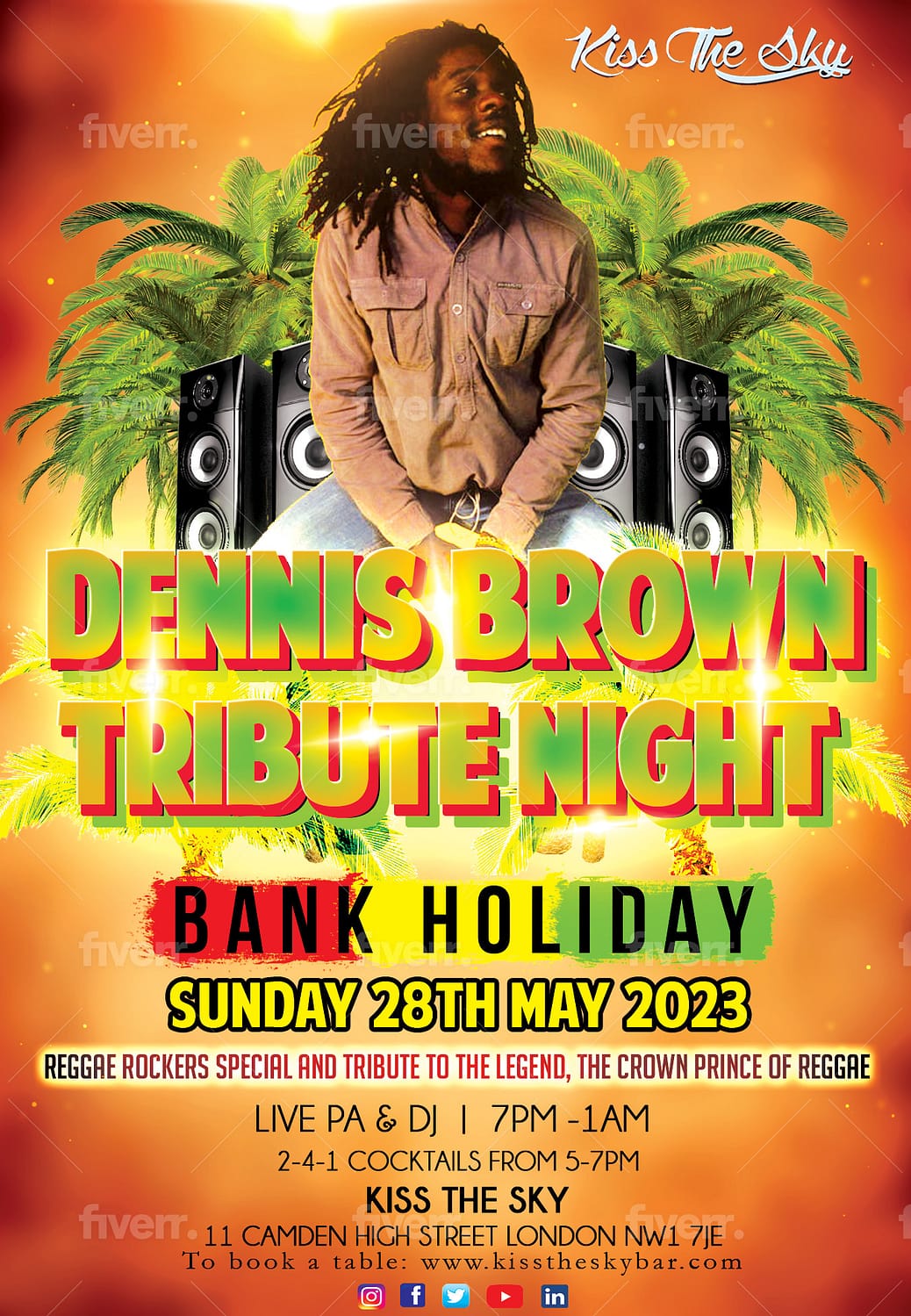 Get your tickets now!
The biggest and best Reggae event this year.
Last year was amazing, this will be even better.
https://www.eventbrite.com/e/616304803257
Free tickets are going fast !!!!!
Dennis Brown Tribute Night ( Part 2 )
Clips of Part 1 at our old venue https://youtu.be/wxKQTUtVSZE
Bank Holiday Sunday 28th May 2023 7 pm-1 am
Kiss The Sky 11
Camden High Street London
NW1 7JE
If you missed last year's event, don't miss this one celebrating the Crown Prince of Reggae Dennis Brown at Camden's funkiest venue.
This will be very busy so get your tickets early.